Deze filmen plaatwerk slitter machine is de accessorial apparatuur voor roll vormen machine of vouwmachine, die wordt gebruikt om de gleuf spoel blad aan de strips, en over te brengen om het te ondersteunen. Om te krijgen sommige niet-standaard breedte lengte bladen. Het heeft vele voordelen zoals lage lawaaierige, stabiel uitgevoerd, eenvoudige bediening en mooie uitstraling enz.
Technische Parameters voor Filmen plaatwerk slitter machine
Geschikt spoel breedte: 1300mm
Materiële kracht: 230-300Mpa
Coil gewicht: 6T
De parameter van blad spoel: Inner diameter φ508 of 610mm
Breedte 1250mm
Buitendiameter 1350 mm
slitter: 4 paar
gleuf strip breedte: min. 60mm. (instelbaar)
Geschikt spoel dikte: 0,3 ~ 1.0 mm
Lengtetolerantie: +/ _ 3M lang 2mm
Snij snelheid: 10 M/min
Motor vermogen: Slitter macht 3 KW
Hydraulische motor 3 KW
Uitsnijden: automatisch op lengte gesneden
Power source: 380V/3phase / 50Hz (volgens de kopervereiste)
Machine Components voor filmen plaatwerk slitter machine
1) Hydraulische decoiler
6T cantilever-hydraulische decoiler, passief release voor staalplaten.
2) Richtsysteem
De leidende apparaat wordt gebruikt voor het begeleiden van de stalen platen in de juiste positie voor beide zijden.
3) Boven en beneden het filmen van apparaat
Installeer het filmen in de as, beide secties aanpassen door de defender, de dringende apparaat wordt gecombineerd door rubber roller. Door de beweging van de roterende rubberen roller, kunnen het blad bodems in het oppervlak van de staalplaat bij zich vooruit het bewegen.
Opmerking: Taper vorm voor het filmen roller aan verschillende grootte zoals vereist door de client.
4) Hydraulische snijden
Stop-snij model hanteren: vertragen → stop → snijden → start. Inspecteren van de lengte van het blad en signaal door encoder met de PLC-sturing, de roller-systeem zal op voorhand worden vertraagd, wanneer vaste tijdsduur bereikt heeft, de roll vormen systeem zal stoppen met werken, en gesneden.
5) Slitter
a) er zijn verschillende paren van stansen te slitten van de bladen in reepjes. De breedte van de stroken kan worden aangepast door de slitter positie. (2 & 3 in zowel links als rechts. Één in het midden, met lagere slitter vaste en de beweegbare bovenste slitter)
b) de slitter nemen Cr12 sterven staal met quench behandeling.
6) Product aanhanger
Ter ondersteuning van de afgewerkte sheets van de belangrijkste machine. Wijzigen de hoogte van de aanhanger door de aanpassing schroef aan de voet naar geschikt voor de hoogte van afgewerkte bladen.

De hele
"
voor
filmen plaatwerk slitter machine show"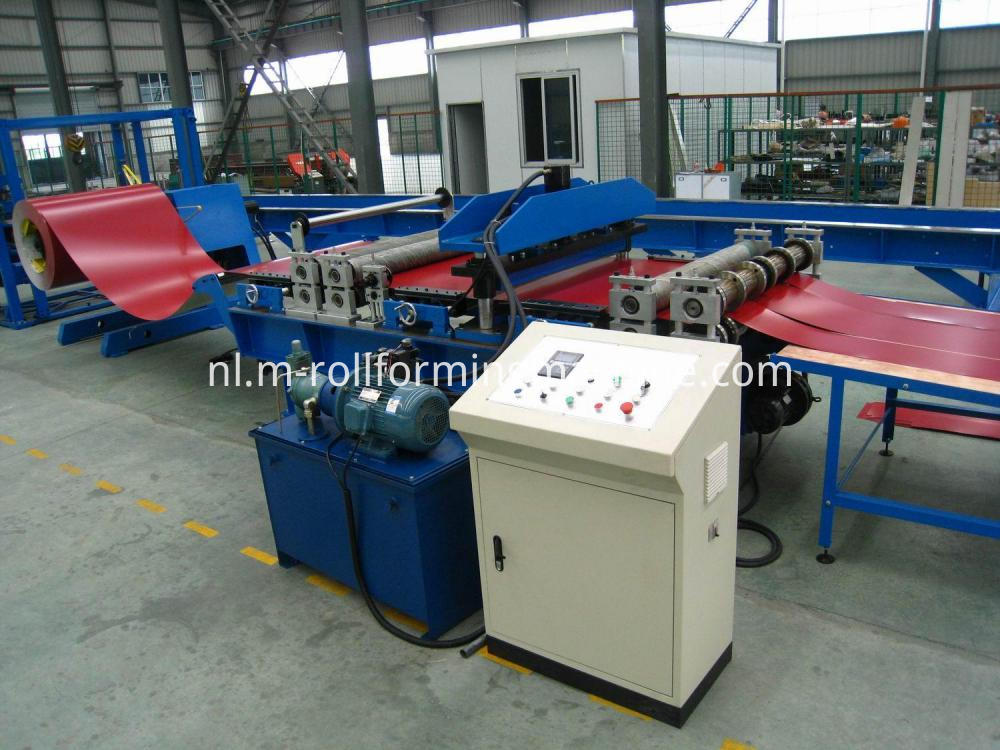 Verpakking en verzending over de voor filmen plaatwerk slitter machine

Over onze groep maxmach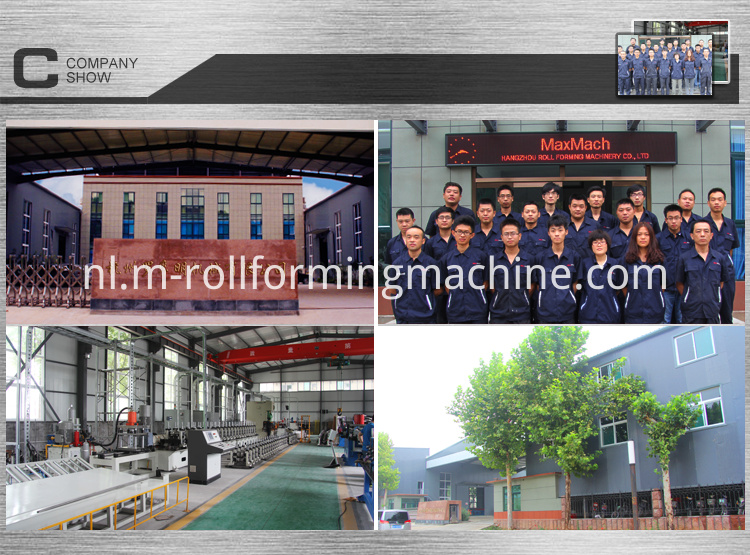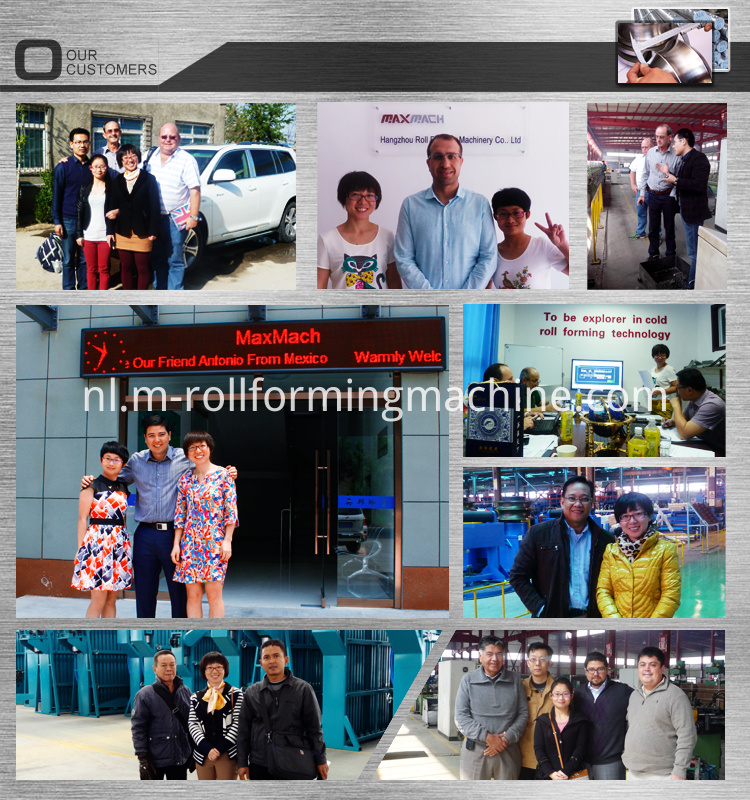 Product Categorie : Snij Machine